Doctors with exceptional skills.
Fully equipped advanced facilities.
Selected ideal patient with radial first.
Medicare & Private Insurance payments saving millions of dollars to taxpayers.
Safeguards and protocols in place.
If you are looking for clues to the future, look no further but the CMS (Center for Medicare Services) January 2020 ruling to approve coronary stent codes in ASCs (Ambulatory Surgery Center). With the governmental support behind this and advances in medical science as well as operator skills: the stars have perfectly aligned for this "giant leap in cardiovascular evaluation".
Let us look at each one of these stars:
⭐️1. With the support of professional cardiovascular societies such as SCAI, ACC, AHA, TCT: data driven outcomes have proven that in the last 10 years international cardiolgists have safely been discharging patients same day home after a heart stent with less than 0.5% complication rate.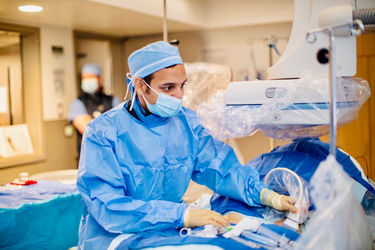 Dr. Qaisar Khan and his team at Advanced Heart and Vein Center utilize Ultrasound for every single access to improve safety.
When we treated other doctors and nurses in the ASCs they reported a business lounge type of experience while getting a stent.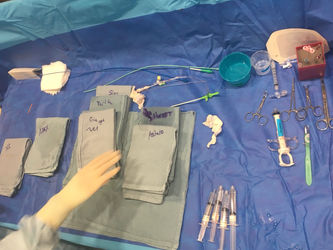 Fully equipped and organized Cath Lab is important.
⭐️3. With advanced equipment and 10 years of proven outcomes with complex cardiac cases from radial artery: RADIAL FIRST is our mantra for success in this field. Early Discharge After Transradial Stenting of Coronary Arteries (EASY) randomized clinical trial is proof to this point.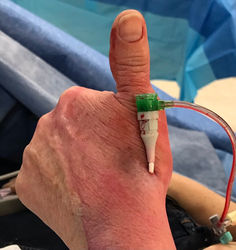 A "snuff box" distal radial artery access reduces complications
⭐️4. CMS has reported an anticipated $20 million savings if just 5% of PCIs moved out to ASC. We believe in 3 years we will have 50% PCIs in ASCs worth $200 million in savings to the tax payers, which is you and me. Private Insurances are starting to pick up on these massive savings as well.
⭐️5. The details of policies, procedures and protocols in ASCs surpass those of a typical hosptial cardiac Cath Lab. Running drills for complications as well as having a Transfer agreement provide safeguards for any anticipated complications (less than 0.5%). Next day follow up call and in person visit with in 7 days has kept us well connected to safety of our patients.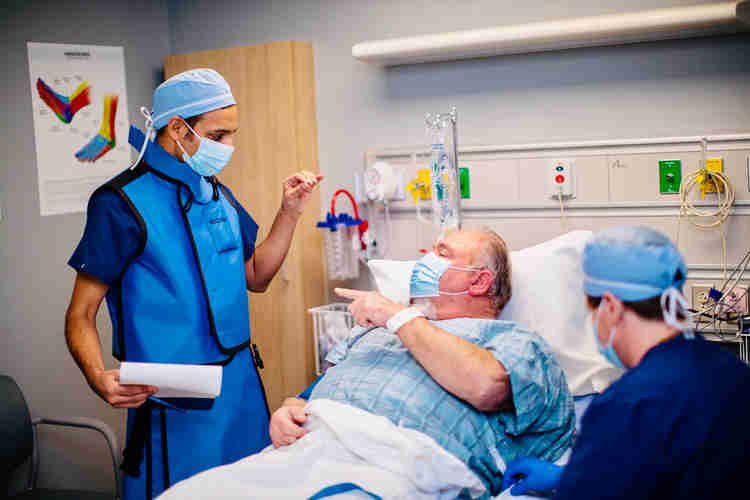 Author: Dr Qaisar Khan is a practicing advanced interventional cardiolgist who advocates for patients' healthcare access rights at lower cost and better quality. He can be reached at qkhan@ahvsc.com
Reference : SCAI ( Society of cardiovascular angiography and interventions) publication on out patient PCI in ASC setting